China Certification & Inspection (Group) Co. (CCIC) mainly serves as an independent third party certification and inspection organization dedicated to providing inspection, verification, certification and testing services, with accreditation by General Administration of Quality Supervision, Inspection and Quarantine of the People's Republic of China(AQSIQ), Certification and Accreditation Administration of the People's Republic of China(CNCA) and China National Accreditation Service for Conformity Assessment(CNAS). CCIC now owns over 20,000 employees in many countries and regions all over the world, and has well market recognition and public credibility. CCIC has provided reliable solutions for comsumers and sellers to ensure the overseas commodities they trade are truly from overseas through international logistics services.
 (Major media in China disclose news of counterfeit in China's international logistics companies. China consumers get domestic fake from cross-border online shopping, which seriously affected the confidence of consumers and the reputation of overseas sellers. )
Place of Origin Traceability Service for Parcels Solving Fake Logistics Issues:
CCIC Traceability Technology Service Co., Ltd. carries out on-site verification for each overseas warehouse, manufacturor as well as distributor. The related commodities will be verified for the origin and distribution chain. The place of origin traceability service will be combined with the third-party monitoring and verification for express parcels and packages.
After being verified by the inspectors of CCIC Australia Conpany, a unique traceability QR code will be granted and printed on the parcel waybill. Consumers can inquire the information of the origin of parcels such as overseas warehouse, flight information and shipment information by scanning the QR codes, to ensure the authenticity of the parcels coming from overseas. This service generally protects the interests of consumers, and further improves the information for cross-border parcels.
On-site verification service for the origin place of directly-sent parcels

Provide original place verification and traceability services

Provide convenient inqurie methods of parcel origin for China's consumers

Promote the professionalization level of logistics companies
Consumer Inquiry
After the parcels being received, consumers can scan the CCIC traceability QR codes on the surface of parcel waybills for the information of parcel origins. Consumers will also able to trace the logistics information directly without inputting courier numbers, which improves the comsumption experiences.
The usage of CCIC new traceability anti-forging labels is as follows:
1. Scan the QR code on the parcel waybill after receiving;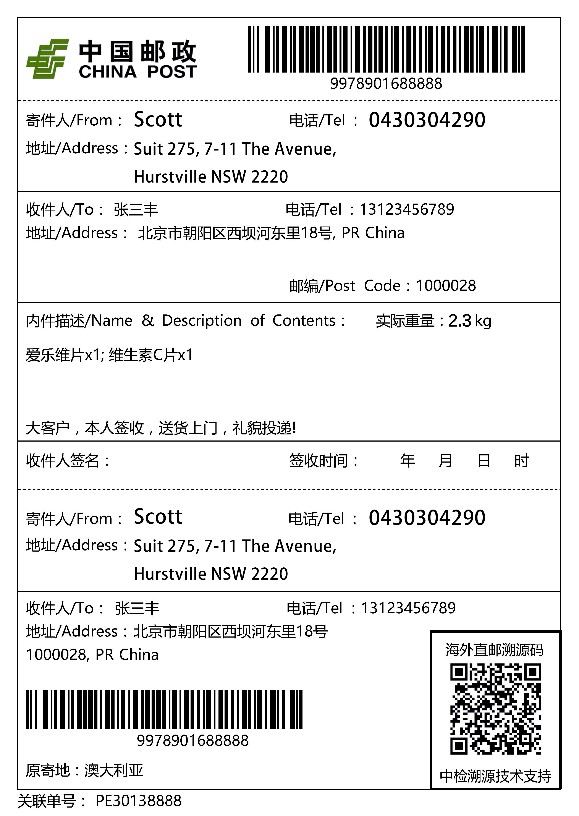 2. Directly enter the webpage of traceability information for parcels by scanning QR codes;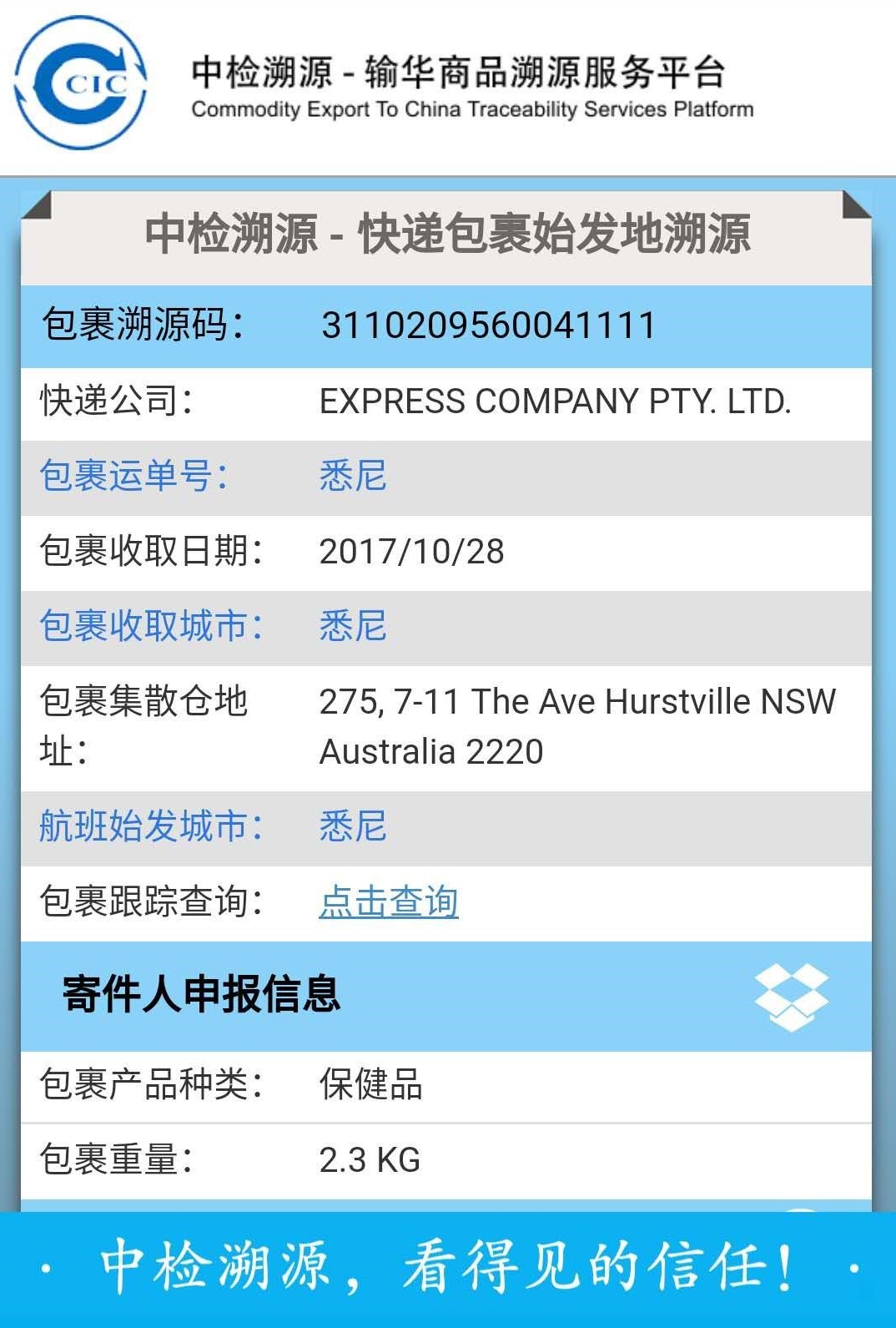 3. Users can enter the display webpages of courier service companies through the traceability webpage of CCIC